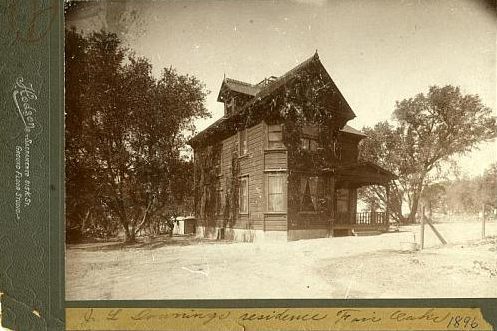 About 1896
| | |
| --- | --- |
| About 1906 | About 1920 |
Date of Construction: 1894
Architecture: Pioneer
This edition of Old Homes of Fair Oaks is dedicated to all the old homes in Fair Oaks that were lost to fire; the first Slocum home east of the old library; the first Cunningham "starter home"; the Holst, Bailey and Vehmeyer homes; the Downing-Radke home (above) and of course the Buffum Mansion that burned in 1968. At times, in researching these old homes, it seems that half of them were destroyed by fire of razed for development. We're lucky to have what we have left.
The interesting home pictured above was built by F. Smith for J. L. Dowling about 1896 and was one of the first houses constructed in Fair Oaks. As can be seen, it was added onto several times. It was purchased by Joseph Radke in 1906. He lived there until the house burned in 1936. According to the San Juan Record, July 2, 1936, "The Radke home caught fire at 11 p.m. with Radke the only occupant at the time. Radke, who had made wood carving and gun collecting his hobbies, lost all his handiwork and gun relics, some of which were very valuable. Many keepsakes belonging to Mrs. Richard Codman, daughter of Radke were also destroyed."
Although the location of the Radke home was not given in the article, a look at the 1910 census and the annotated 1908 map of Fair Oaks shows fairly convincingly that the home was on Fair Oaks Boulevard south of Sunset neighboring the Blanchard home, probably #45 on the 1908 map.
---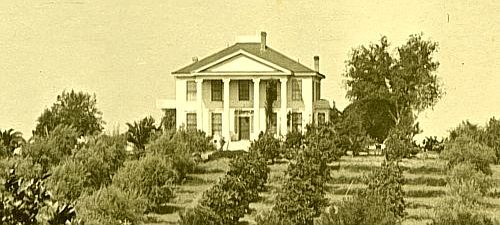 The Buffum mansion burned in 1968